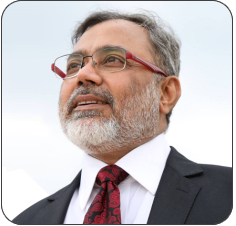 Sunil Khosla- Founder & President
With an extensive 25 years of experience, Sunil Khosla, founder of Fourth Estate Public Relations–  Top PR Agency in Delhi & India, is considered an authority on Strategic Communications, Crisis Management and Litigation PR in the country.
Mr. Sunil Khosla, seasoned Public Relations professional & an accomplished Communications practitioner is known for bringing about a paradigm shift in the functioning of PR in India.
He also enjoys the distinction of being one of the pioneers of Political PR in the country. He is acknowledged for giving a completely new dimension to the way Political PR is perceived & practiced in India.
A critically acclaimed persona in Public Relations industry, Sunil Khosla has trained and mentored  hundreds of best known PR professionals, who today, are either running their own PR Agencies, or are occupying the highest echelons as Corp Comm. heads in the top most Indian and Multinational Companies.
Mr. Sunil Khosla has a rich heritage of having carved a distinct Corporate Identity and build strong Brand Equity for National and International brands and Companies alike through PR; thereby enabling them establish a strong foot hold in the Indian Market.
Sunil Khosla enjoys the distinction of having devised cutting edge PR strategies and communication solutions for India entry and otherwise for a plethora of national and international brands across industries like Hitachi, Toshiba, Lamborghini, Bentley, DLF, TVS, Maruti, Reebok, HUL, etc to name a few.
Besides, a host of clients from Healthcare, IT / Telecom, Banking & Finance, Automobiles, Aviation, FMCGs, Consumer Electronics, Power, Infrastructure Industry, etc on regular basis, seek his Strategic Inputs.
Sunil Khosla's ocean of knowledge combined with his 'out of the box' strategic thought process always enables him to deliver results beyond clients' expectations.
Sunil Khoslaa brings with him a diverse array of knowledge, experience and skill in Crisis/Issue Management, Corporate Communications, Brand Positioning, Strategic Planning, and Business Advocacy.
Sunil Khosla's uncanny ability helps him identify, assess and predict the ongoing political situations accurately. His political analysis is well acknowledged in the political and journalistic circles. Sunil Khosla as a Political Strategist, he advises many a political figures across party lines.
In addition to Fourth Estate, Mr. Khosla's strategic inputs and services are solicited on regular basis by various national and international PR, Mar-comm. and Brand-comm. consultancies. Several Diplomatic Missions, Trade Bodies, Law Firms regularly seek his advice on critical issues.
Sunil Khosla is one of the few PR practitioners to witness evolution of Traditional PR to the new age PR and under his aegis, Fourth Estate PR today stands as the only PR agency that Guarantees Tangibles. (Something next to impossible in this industry)
---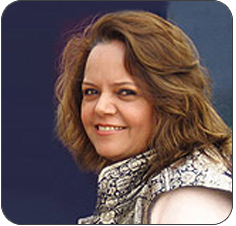 Meeta Rishi, s a veteran in the field of Public Relations who has more than a decade of experience to her credit. A complete astute businesswoman, Ms. Rishi exudes the essence of professionalism and is an articulate visionary with extensive experience in helping market-leading & start-up companies with her profound strategic image building advices. Also an accomplished communications practitioner, her expertise has been the reason for  Fourth Estate's arduous professional success. Her premeditated and tactical PR supervision to her clients generates a broad range of analysts and media coverage, ensuring that the clients consistently receive top-notch services from her team. Ms. Rishi is responsible for all operational aspects of the firm, including human resources, business support and administrative services, and facilities management. She imbibes corporate technicalities into her entire team which leads them towards constant improvisations as well as perfection.
---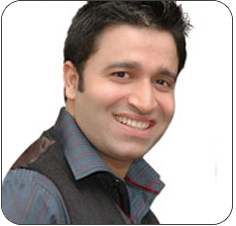 Manoj Sharma brings more than 16 years of experience in corporate communications, marketing and event-management to Fourth Estate Public Relations. He consults with account teams across the agency on issues that include reputation management, product launches, crisis and issues management and corporate brand building. Manoj Sharma combines strategic communications counsel with a relentless drive for excellence to help India's Top PR agency, Fourth Estate's clients succeed in leveraging public relations to realize their business objectives. Manoj also counsels clients on corporate & brand positioning, crisis management & marketing communications.
---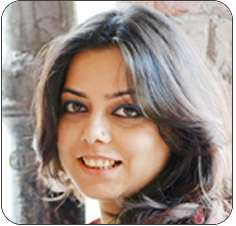 Tanya Bajpai – Director
Tanya Bajpai has come from the other side of Public Relations i.e. media. A bachelor in Journalism, she secured top ranks in Delhi University before joining India's leading English Daily, The Times of India. Ms. Bajpai is heading the fashion & lifestyle division at Best Pr agency in Delhi -Fourth Estate and has been responsible for innovating unique ideas- from the launch of different products to promoting fashion designers and a wide gamut of lifestyle clients. Ms. Bajpai's 13 years of public relations experience includes formulating strategy and managing day-to-day activities on her clients' accounts. She works with her peers to stimulate high-profile placements in leading media outlets and top trade publications. Tanya combines thoughtful account management with flexible, innovative program execution.
---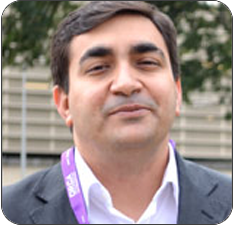 Alias Victor is a perfect example of consummate uber professional with expertise across wide spectrums of Business Advocacy, Development Sector Project / Campaign Management, Strategy Formulation, Risk Mitigation, PR and Market planning. An expert in the fine art of Advocacy with in-depth understanding of India as a country, Governance Systems, External Environment and public at large
A Young-Turk with Management and Mass Communication skills and exposure to a multitude of people, products, services and markets much beyond his age, A well-connected wizard who pulls rabbits out of hats regularly.